info@sandwichpanelmachines.com

3D wire mesh panel machine
The 3D wire mesh panel machine is the main machine of the 3D panel production line, which adopts PLC control system, air cylinder or step motor as drive. It can insert, cut, and control the position of wire mesh and EPS board automatically to complete the production of the 3D panel. 3D wire mesh welding line for the production of reinforcement 3D mesh panels.
This production line is with high automatic manufacturing level, productive efficiency, low lack welding rate, strong welding pressure and strength. The finished products(3D panels) are in excellent quality and low cost.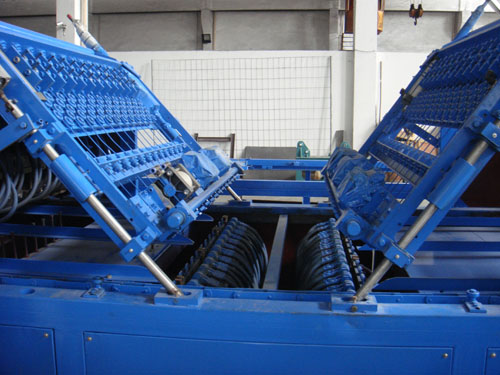 Features of 3D Wire Mesh Panel Machine:
This machine uses the slanted steel wire to weld the upper wire mesh to the lower wire mesh to form the 3D Panel. It can also produce the Single-Sided 3D Panel which is used in external wall insulation system (i.e. 3D Panel has only one side of it with the Steel Wire Mesh):
Has the integrated pneumatic system to ensure its stable operation, high reliability and long life span;
The Steel Wire Feeder of the A type equipment has the pneumatic system and the welding angle is not adjustable;
The Steel wire Feeder of the B type equipment has the pneumatic clamping device and the welding angle can be adjusted;
This equipment has a self-testing capability and automatic alarm system, which is easy to operate and maintenance;
It can produce two types of 3D Panels (Sparse Flashboard and Dense Flashboard);
It can also produce the mineral wool 3D Panel.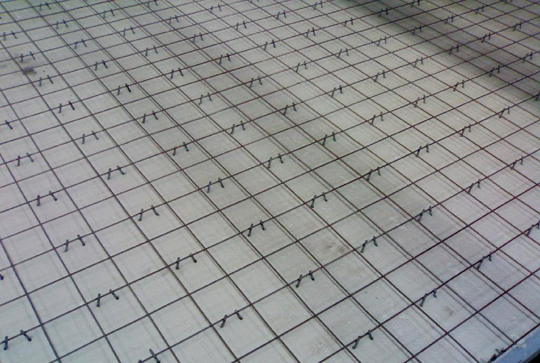 Technical Data of 3D Wire Mesh Panel Machine:
| Number | Items | Type\Unit | 3DAP-3B | 3DAP-4B |
| --- | --- | --- | --- | --- |
| 1 | Production Capacity | M2/hr | 60 | 40 |
| 2 | Product.Dimension | mm | (2000-6000)x1200x(40-100) | (2000-6000)x1200x(40-100) |
| 3 | Welding Intensity | N | Pull-off force for each spot≥330 | Pull-off force for each spot≥680 |
| 4 | 3D Panel Lateral Bend | mm | ≤L/660 | ≤L/660 |
| 5 | 3D Panel Diagonal Error | mm | ≤5 | ≤5 |
| 6 | 3D Panel Welding Defect Rate | % | ≤3 | ≤3 |
| 7 | Steel Wire Diameter | mm | 2.0-3.0 | 3.0-4.0 |
| 8 | Power Supply | | 380V, 50Hz, 60KVA | 380V, 50Hz, 75KVA |
| 9 | Max. Outer Dimension | mm | 16000x1850x2600 | 16000x1850x2600 |
| 10 | Machine Net Weight | kg | 6000 | 8000 |
PU Sandwich Panel Line
Roll Forming Machines
Sandwich Panel Line
3D Wire Panel Line